Blood Type O Diet Overview
Warning
: Illegal string offset 'box_post_keywords' in
/home4/bonafide/public_html/mybloodtypediet.com/wp-content/plugins/seo-smart-links-Pro/seo-smart-links-business.php
on line
462
Warning
: Illegal string offset 'box_post_keywords' in
/home4/bonafide/public_html/mybloodtypediet.com/wp-content/plugins/seo-smart-links-Pro/seo-smart-links-business.php
on line
462
Warning
: Illegal string offset 'box_post_keywords' in
/home4/bonafide/public_html/mybloodtypediet.com/wp-content/plugins/seo-smart-links-Pro/seo-smart-links-business.php
on line
462
Warning
: Illegal string offset 'box_post_keywords' in
/home4/bonafide/public_html/mybloodtypediet.com/wp-content/plugins/seo-smart-links-Pro/seo-smart-links-business.php
on line
462
Warning
: Illegal string offset 'box_post_keywords' in
/home4/bonafide/public_html/mybloodtypediet.com/wp-content/plugins/seo-smart-links-Pro/seo-smart-links-business.php
on line
462
Warning
: Illegal string offset 'box_post_keywords' in
/home4/bonafide/public_html/mybloodtypediet.com/wp-content/plugins/seo-smart-links-Pro/seo-smart-links-business.php
on line
462
Warning
: Illegal string offset 'box_post_keywords' in
/home4/bonafide/public_html/mybloodtypediet.com/wp-content/plugins/seo-smart-links-Pro/seo-smart-links-business.php
on line
462
Warning
: Illegal string offset 'box_post_keywords' in
/home4/bonafide/public_html/mybloodtypediet.com/wp-content/plugins/seo-smart-links-Pro/seo-smart-links-business.php
on line
462
Warning
: Illegal string offset 'box_blank' in
/home4/bonafide/public_html/mybloodtypediet.com/wp-content/plugins/seo-smart-links-Pro/seo-smart-links-business.php
on line
618
Warning
: Illegal string offset 'box_nofollow' in
/home4/bonafide/public_html/mybloodtypediet.com/wp-content/plugins/seo-smart-links-Pro/seo-smart-links-business.php
on line
621
Blood Type O diet is the nutrition diet promoted by naturopath, Dr Peter D'Adamo for people having type O blood group. According to Dr. Peter D'Adamo, people having type O blood are referred as "Hunter" and blood Type O Diet should be a high protein diet comprising of meat, fish, vegetables and fruits. O blood type diet contains right kind of foods that are beneficial for the person with blood type O. These foods not only enhance immunity of a person but also have several other potent health benefits. Let us first learn more about blood type diet.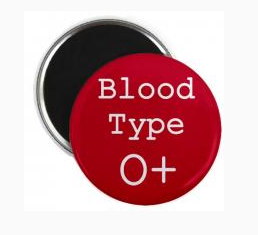 What is Blood Type Diet?
Blood type diet is a nutrition diet that is based on the different blood types. Peter D'Adamo, a naturopath has outlined the importance of taking diet plan according to the blood types and has recommended different diets for each blood type in his book, "Eat Right For Your Type".
How Does Blood Type Diet works?
According to Dr Peter, human body differentiates self from non self on the basis of human blood type. Each blood type is a key to biochemical uniqueness. The food that we eat reacts with the blood and causes a chemical reaction. This chemical reaction occurs due to the presence of lectins in the food. Lectins are diverse group of proteins that are found in foods. These lectins contain agglutinating properties that react with different ABO type antigens and cause reactions.
Dr. Peter D'Adamo/ The Blood Type Diet: Type O
Therefore, if you eat food containing lectins that are incompatible with antigen present in blood type, any system of the body is targeted and agglutination of blood cells occurs in that area. Most of the lectins in the food are harmless as our body sloughs them off. But 5% of these proteins are absorbed and enter our blood stream and can cause different reactions in case of incompatibility. This explains why some nutrients that are quite beneficial to one type of blood group are harmful to other blood type. Eating foods that are compatible with your blood type helps in improving overall general health. Selection of right kind of foods minimizes the risk of reactions with these harmful lectins.
What is Blood Type O diet?
Blood Type O diet is a nutrition plan specifically designed for people with blood type O. Diet for blood type O is based on the fact that people with type O blood have digestive tracts that are still the same as in ancient times. Blood type O is known as the earliest human blood group that originated 30 000 years ago and therefore Dr Peter referred to people having blood group O as "Hunter". Hence, type O blood diet should include similar kind of foods that earliest humans ate.
Blood Type Diet for Type O
Recommended Diet for blood Type O:
People with Type O blood group have toughest digestive systems and their bodies can digest animal protein very easily. Their stomach contains high acidic contents that efficiently metabolises meat and other animal proteins. The recommended O positive blood type diet consists of high amounts of lean meat, fish and poultry. They should restrict the consumption of legumes, breads, grains and beans. Diet for blood type O should have restricted amounts of dairy products as their digestive system cannot metabolise milk and other dairy products.
Benefits of Type O Blood Diet:
• Weight Loss: Blood type diet O is high in lean proteins that are considered to be effective in losing weight. Our body take longer time to digest proteins and keeps you satisfied for a longer time, hence avoiding untimely munching. Moreover, Type O blood diet contains restricted amounts of gluten products such as wheat and grains, which interfere with insulin efficiency and slow down metabolic rate. Avoiding beans and legumes in O blood type diet also accelerates weight loss as beans contain lectins that get deposited in the muscle tissues and make them less charged for any kind of physical activity. Imbalance in thyroid levels also results in weight gain.
• Hypothyroidism: Blood type O is more prone to thyroid disorders. They often have low levels of thyroid hormone and suffer from hypothyroidism. Diet for blood type O recommends salt water fish that helps in regulating the thyroid levels. Blood type O diet restricts the foods that inhibit the normal production of thyroid hormone in the body such as Brussels, sprouts, cabbage and cauliflower.
• Other illnesses: Blood type diet O prevents many other illnesses to which blood type O people are more susceptible. These are blood clotting disorders, inflammatory diseases, asthma and ulcers. Diet for blood type O consists of vegetables rich in vitamin K, hence preventing clotting disorders. The diet contains restricted amounts of nightshade vegetables that result in deposition of lectin around the joints and cause arthritis. High acidic fruits are avoided and berries and plums are included in blood type O diet.
Blood type O diet is a step towards healthy lifestyle as helps in locating foods that give you trouble.